MEDICAID DENTAL INSURANCE & COVERAGE
Find Great Children's Dental Care w/ Medicaid
---
At Wilmington Kids Dentist, we believe EVERY child has the right to quality dental care regardless of income. That is why we accept all Medicaid insurance plans in North Carolina.
Finding a great children's dentist near you that takes Medicaid shouldn't be difficult. Our conveniently located office on Market St. is easily accessible throughout Wilmington and the surrounding area, and we are currently accepting new patients up to the age of 14.
We only see kids, so our office is geared toward making the experience at the dentist the best possible, from games in the lobbies to movies in the treatment rooms. Our staff is dedicated to providing high-quality dental care for children in a fun and family-friendly environment. We also encourage parents to be present with their children during appointments, not only for your child's comfort, but also to keep an open dialogue between you and our staff for immediate feedback and tailored recommendations.
Book an appointment today at Wilmington Kids Dentist and see the difference kid-focused dental care can make!
---
MEDICAID NEWS
Automatic Medicaid Re-Enrollment Ends April 1st
On April 1st, 2023, the federal Medicaid program began the discontinuance (ie, unwinding) of the COVID-19 era automatic re-enrollment, meaning you may need to take action to keep your North Carolina Medicaid coverage. Since the beginning of the COVID-19 pandemic, North Carolina has not disenrolled most Medicaid members, regardless of eligibility. For some, this comes to an end beginning on April 1st.
North Carolina has opted to complete the recertification process over 12 months as beneficiaries are up for renewal, and is trying to prepare Medicaid participants for any action required on their part, and for the potential of losing Medicaid coverage. Beneficiaries should make sure their local DSS has their up-to-date information, including current mailing address, phone number and email, and are encouraged to sign up for an enhanced ePASS account to manage their contact information. Members who no longer qualify for Medicaid in North Carolina will be referred to the Healthcare Marketplace for coverage options.
Renewal is typically based on when you first enrolled, however that can change under certain circumstances so be sure to visit the NC Medicaid Beneficiary Portal to check your renewal status.
What You Need to do to Prepare
Make sure your local DSS has your current mailing address, phone number, email and other contact information with your ePASS account or visiting your local DSS.
Check your mail - local DSS will mail beneficiaries a letter if they need to complete a renewal or see if they still qualify for coverage.
Complete your renewal form - fill out and complete a renewal for or request for information and return it to your local DSS right away to avoid a gap in your Medicaid coverage.
---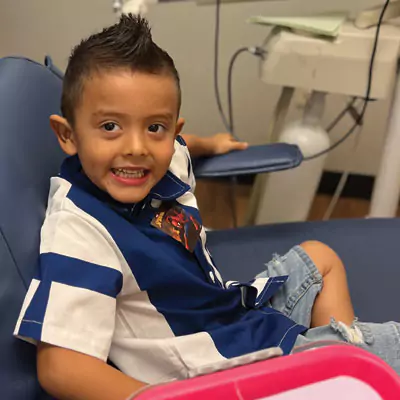 North Carolina Medicaid Enrollment
Determine eligibility: In North Carolina, children may be eligible for Medicaid if they are under 19 years old and meet certain income requirements. You can check the eligibility criteriaon the North Carolina Department of Health and Human Services website or call their toll-free number at 1-800-662-7030.
Gather necessary documents: You will need to gather some documents such as your child's birth certificate, social security number, proof of income, and proof of residency.
You can apply for Medicaid for your child by filling out an application online at ePASS or by visiting your local Department of Social Services (DSS) office.
After you have submitted your application you should receive a notice from the North Carolina Department of Health and Human Services within 45 days letting you know if your child is eligible for Medicaid. If you do not receive a notice, you can contact the Department of Social Services to follow up on your application.
North Carolina Insurance Plans Available Through Medicaid:
NC Medicaid Managed Care

AmeriHealth Caritas North Carolina
Healthy Blue of North Carolina
UnitedHealthcare of North Carolina
WellCare of North Carolina
Carolina Complete Health

NC Medicaid Direct
Find more information & to see the complete list of North Carolina Medicaid insurance plans HERE.